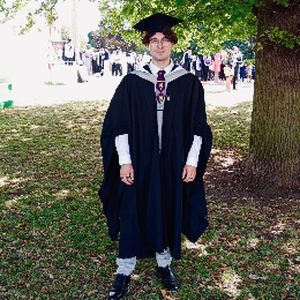 Creative Writer based in Essex
Confident, enthusiastic, eager BA Journalism and Creative Writing graduate proactively pursuing paid contract editing and writing positions.
Completing my degree, extra-curricular writing, and a broad range of part-time work has developed my content writing, editing, and verbal communication skills. I am currently working as a freelance video game journalist for Venture 4th Media and hope to grow my portfolio within the creative writing industry.
I am able to research, source, and write engaging, persuasive copy for a diverse range of topics, as well as evaluate and edit content for desired audiences, making use of SEO for maximum traction. Now seeking an opportunity within a company where I can apply my transferable skills, contribute to an editorial team, and continue my personal career growth as a creative writer. Be that as a journalist, marketing writer, or copywriter, I am always looking to expand my skills.
I first began my thoughts of being a journalist in my middle years of secondary school, taking opportunities offered by my school to write news articles wherever I could. This continued through my sixth form years before I finally decided to take my university degree in Journalism and Creative writing; now a graduate, I work freelance as a video game journalist, as gaming has been a huge part of my life since my dad let me play on his PS1. However, I am always looking for new opportunities to expand my repertoire as a writer.
My penchant for writing began when I was young, growing up in Essex. I would enjoy writing fantastical short stories set in worlds I wished I could be a part of; being a daydreamer was what led me down the path of wanting to become an author. As I grew older and my writing style matured, I began to take on more dark and mature themes in my writing. But I still love the fantastical nature of it and the escapism it provides for everyday life.